RESILIENT MIND PROGRAM
The Resilient Mind Program's objective is to provide participants with the resources they need to improve their performance by instilling in them a sense of purpose, accountability, and direction. The program's curriculum is built around ten major topics and is based on cultivating resilience via mental discipline. The training has been purposefully created to be mentally and physically taxing. Our objective is to challenge participants and provide them the tools and knowledge they need to succeed better in their personal and professional undertakings.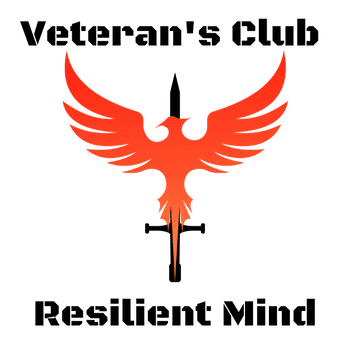 Veteran's Club Inc has assisted thousands of Service Members, Veterans, First Responders, and their Families. Our nationally recognized programs enable individuals and families to connect, discover a sense of community, or heal from and overcome past trauma related to their service. Veteran's Club Inc. Resilient Mind Program was designed to add in the next layer of the process. That is, to give Veterans, Service Members, and First Responders a mission, purpose, and help them reclaim skills that have been dulled since transitioning away from their service. The Resilient Mind Program will be challenging, and the skills learned and developed therein will allow participants to gain traction and better serve their families, communities, and experience profound personal growth.
 
Fill Out the Form Below to Apply!