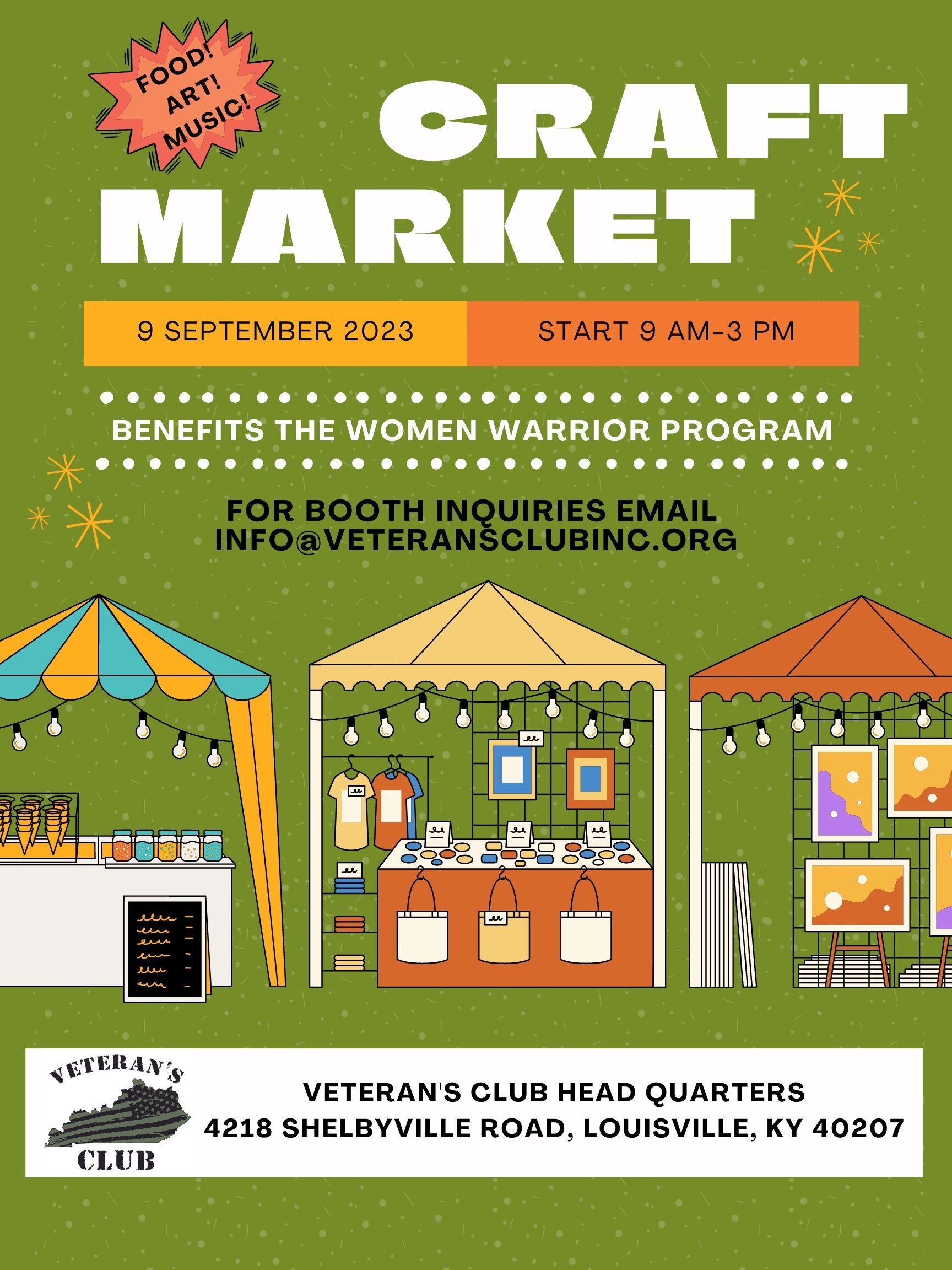 Calling all talented artists and creative souls! Join us as we celebrate creativity, innovation, and the transformative power of art. Unleash your imagination and make your mark at the First Annual Veteran's Club Craft Market!
Reserve Your Booth Today! To secure your spot please contact info@veteransclubinc.org or call 502-487-1464.
Gain visibility, forge valuable connections with other artists, exchange ideas, and present your creations directly to potential buyers!
This event is on Saturday, September 9th, from 9am to 3pm, and benefits the Women Warrior Program!
First Annual Veteran's Club Craft Market
Saturday, Sep 9, 2023 9:00am - 3:00pm
4218 Shelbyville Road, Louisville, KY 40207