2nd Annual Hosel Rocket Scramble benefiting Veteran's Club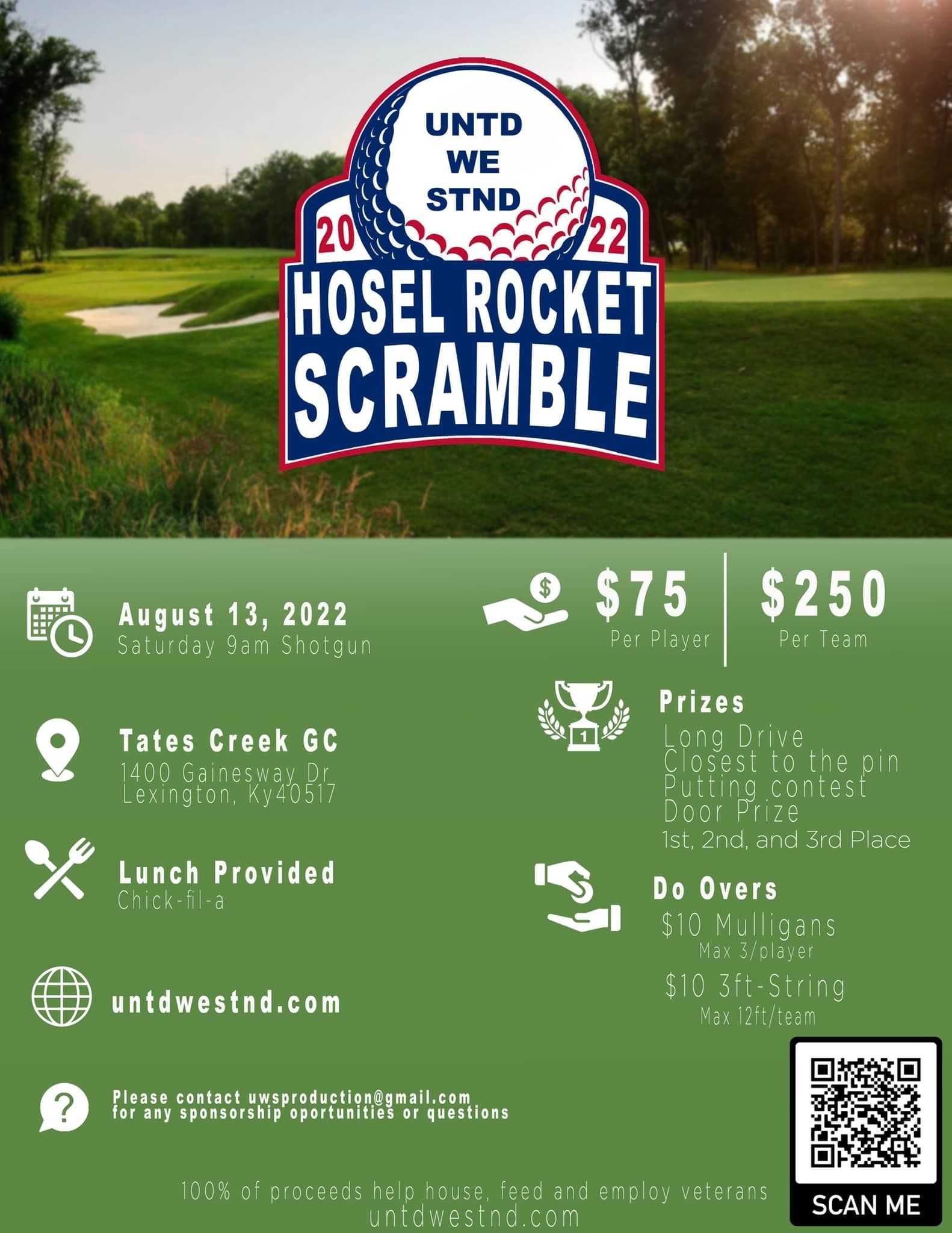 Untd We Stnd is presenting the Hosel Rocket Scramble for its 2nd year put on by a bunch of veterans for veterans. 100% of the money that came in the door goes out the door to our charity partner Veteran's Club.
Last year we had over 40 golfers and raised over $2,000 that helped house, feed, and employ a veteran from Bowling Green, Ky. Our goal this year is to have 100 players and raise $10,000 to give to our veteran charity partner Veterans Club Inc.