You'll always know what's going on with our organization.
Collecting Donations for Eastern Kentucky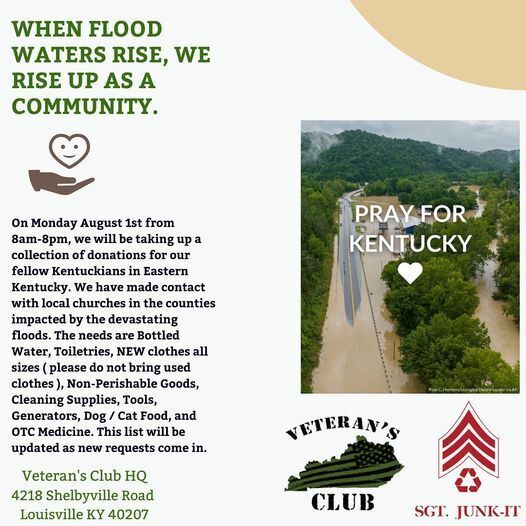 Our neighbors and fellow Kentuckians in Eastern Kentucky need us. On Monday we are taking donations at our HQ from 8am-8pm and leaving early Tuesday morning to deliver the donations to our contacts in Eastern Kentucky. Please help if you can and share within your networks.
If you'd like to volunteer to load supplies please