Mayfield Relief Coordination Meeting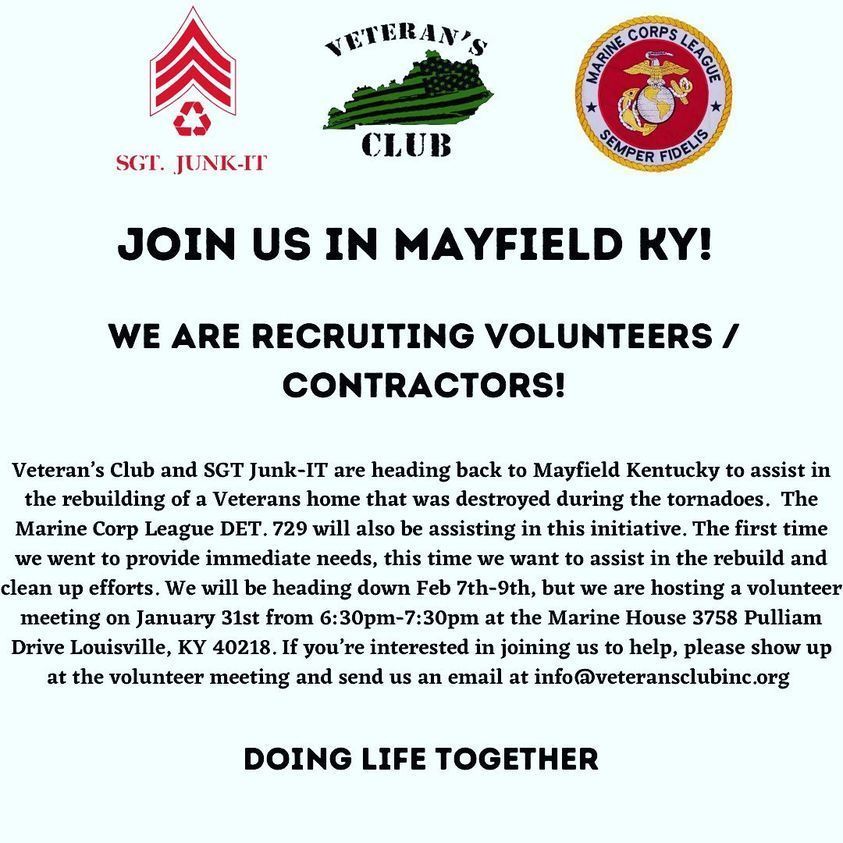 Veteran's Club and SGT Junk-IT are heading back to Mayfield, Kentucky to assist in the rebuilding of a Veteran's home that was destroyed during the tornadoes. The Marine Corps League DET 729 will also be assisting in this initiative. The first time we went to provide immediate needs, this time we want to assist in the rebuild and clean up efforts. We will be heading down February 7th - 9th.
We are hosting a volunteer meeting on January 31st from 630p - 730p at the Marine House located at 3758 Pulliam Drive, Louisville, KY 40218. If you are interested in joining us to help, please show up up at the volunteer meeting and send us an email at info@veteransclubinc.org.